⚠️Before you scroll
This case study is about the MVP of the pr
oject "Opening a bank account while a business"
i recommend to visit it first for context. To visit it, 
click here

→
Project recap


The company was Banco Galicia. My role was UI / UX Designer (Research, prototyping, testing, Information Architecture, Interaction and UI design) in a team of 2 designers, 4 developers, 1 product owner, 2 product analysts, 1 QA and 1 scrum master, using as methodologies: Scrum, Design thinking, Atomic design. Duration: June 2018 - August 2019
Context
As we did dozens of usability tests and field observations and our digital tool was adopted and integrated to the natural workflow of business account executives,
we realised the crucial impact that their experience with the product had in the experience of our customers.
Though there was some aspects of it that we were very aware of and actually incorporated to our daily conversations and definitions as a team, it wasn't an explicit component of our product vision.
After bringing this issue into light and discussing with the team and stakeholders, we decided dive deep into this problem to map our opportunities of improvement. 
Our goal was to enhance and bring value to the the executive's experience.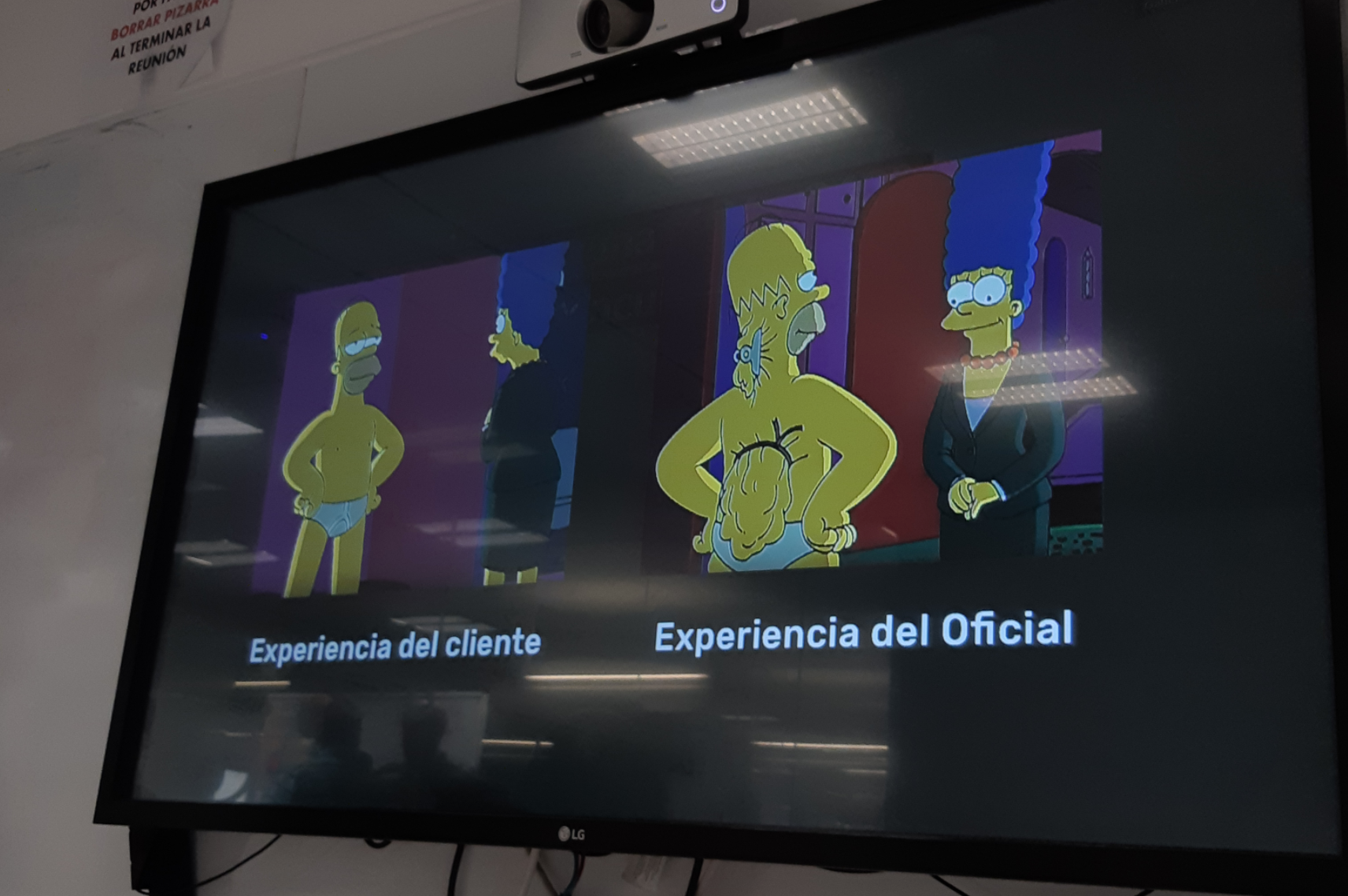 Ethnographic interviews
We did a small round of interviews with business account executives. We created our script based on some knowledge that we already had from our ongoing interactions with them, and focused on some areas that remained a blind spot to us. 
Research workshops
We planned a series of workshops with the aim of obtaining further knowledge and insights regarding some specific aspects in a quick way.
We had small groups of 4 people per workshop.
After introducing the schedule and goals of the workshop, we started with a quick conversation about the account opening process.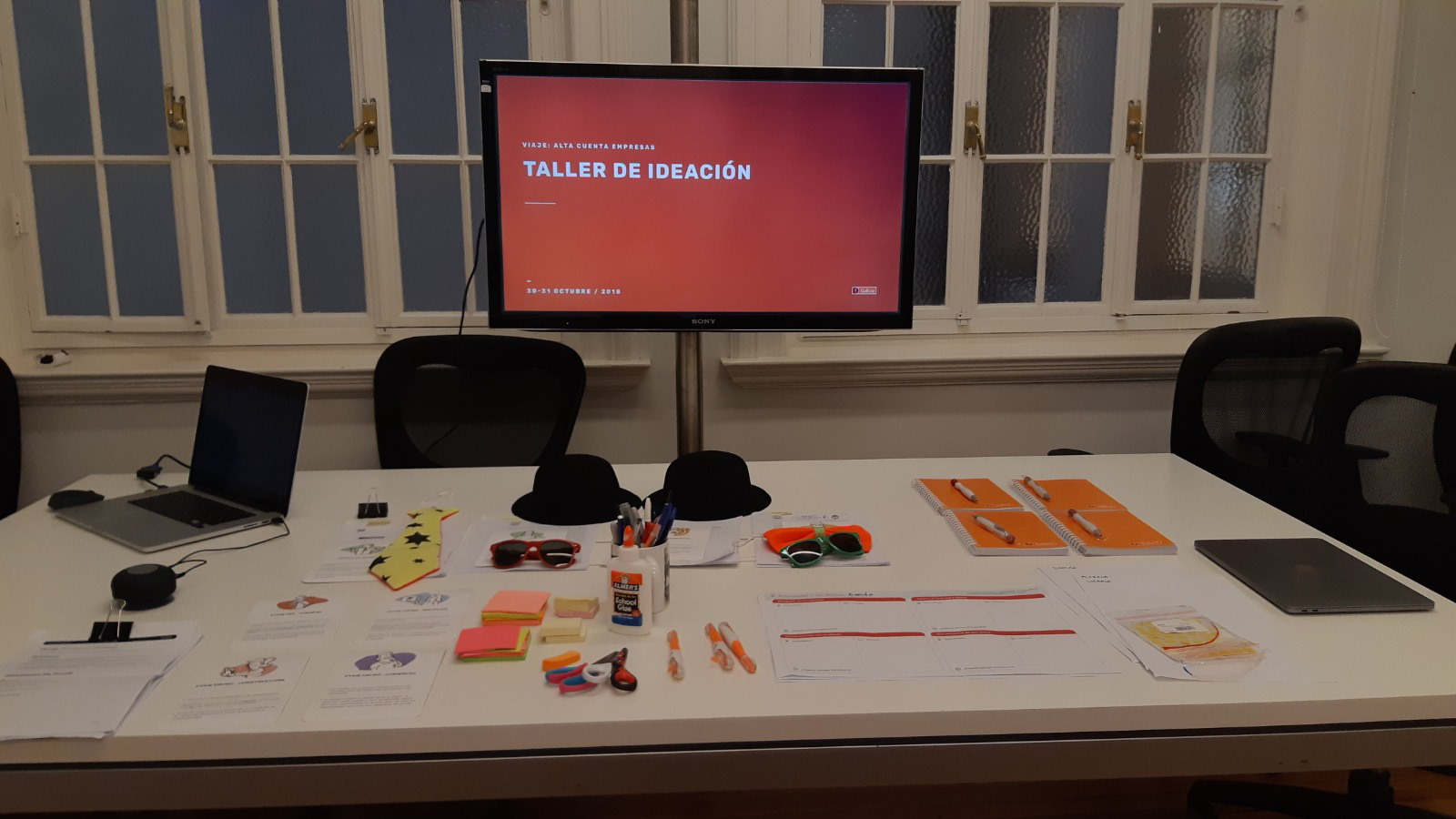 Role play
Our first dynamic had the aim of both breaking the ice and giving us knowledge about how they experienced the process of visiting a client to open an account, and what view they had of these clients.
We separated them in two groups of two, and gave each of them a card with the character they would interpret. The characters had very specific traits and context they had to consider to act. One of them was an executive, and the other a business client.

After the dynamic, we asked them to share with the other group what their character was and what happened in the interaction, and then did a small focus group dynamic on the topic.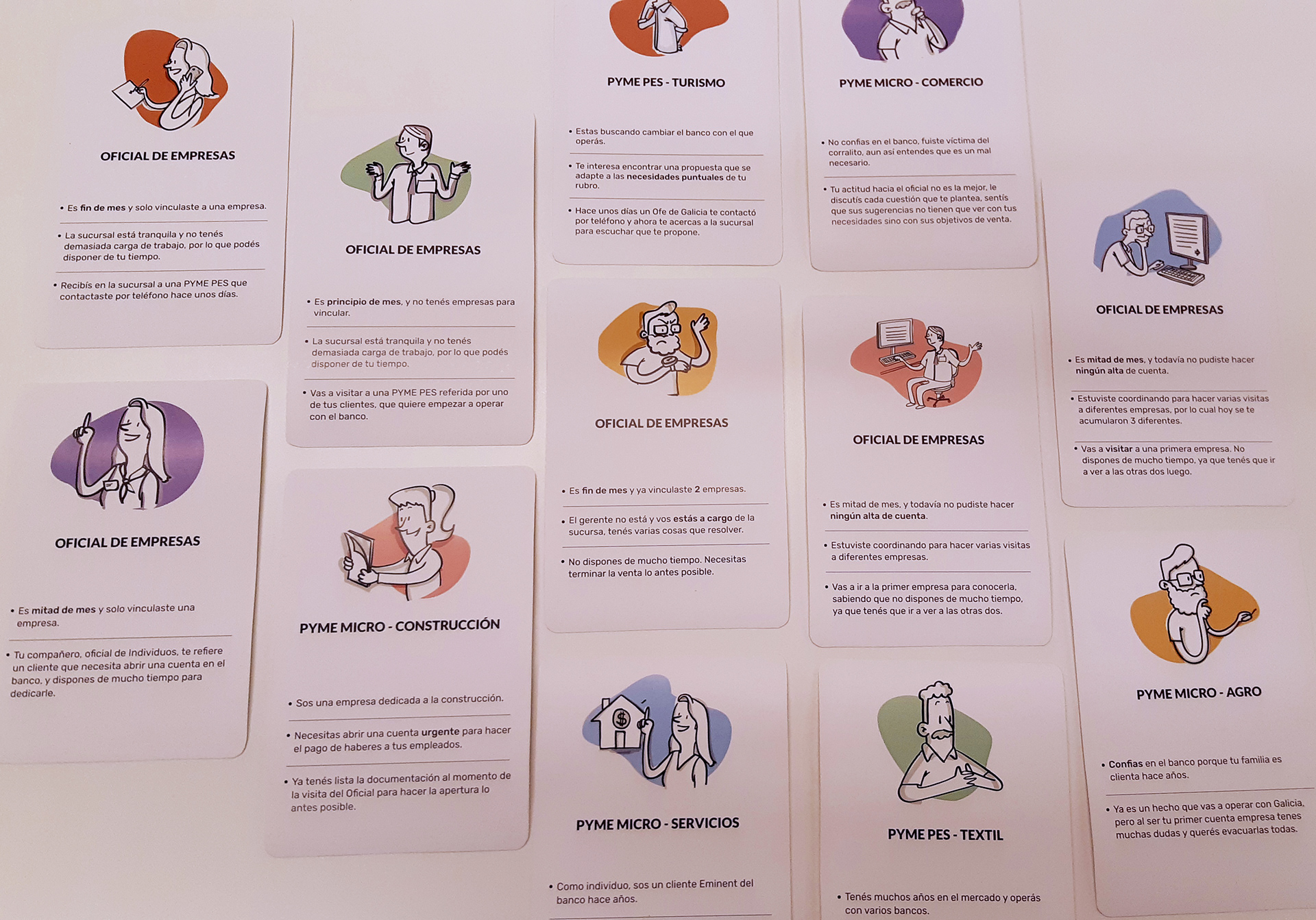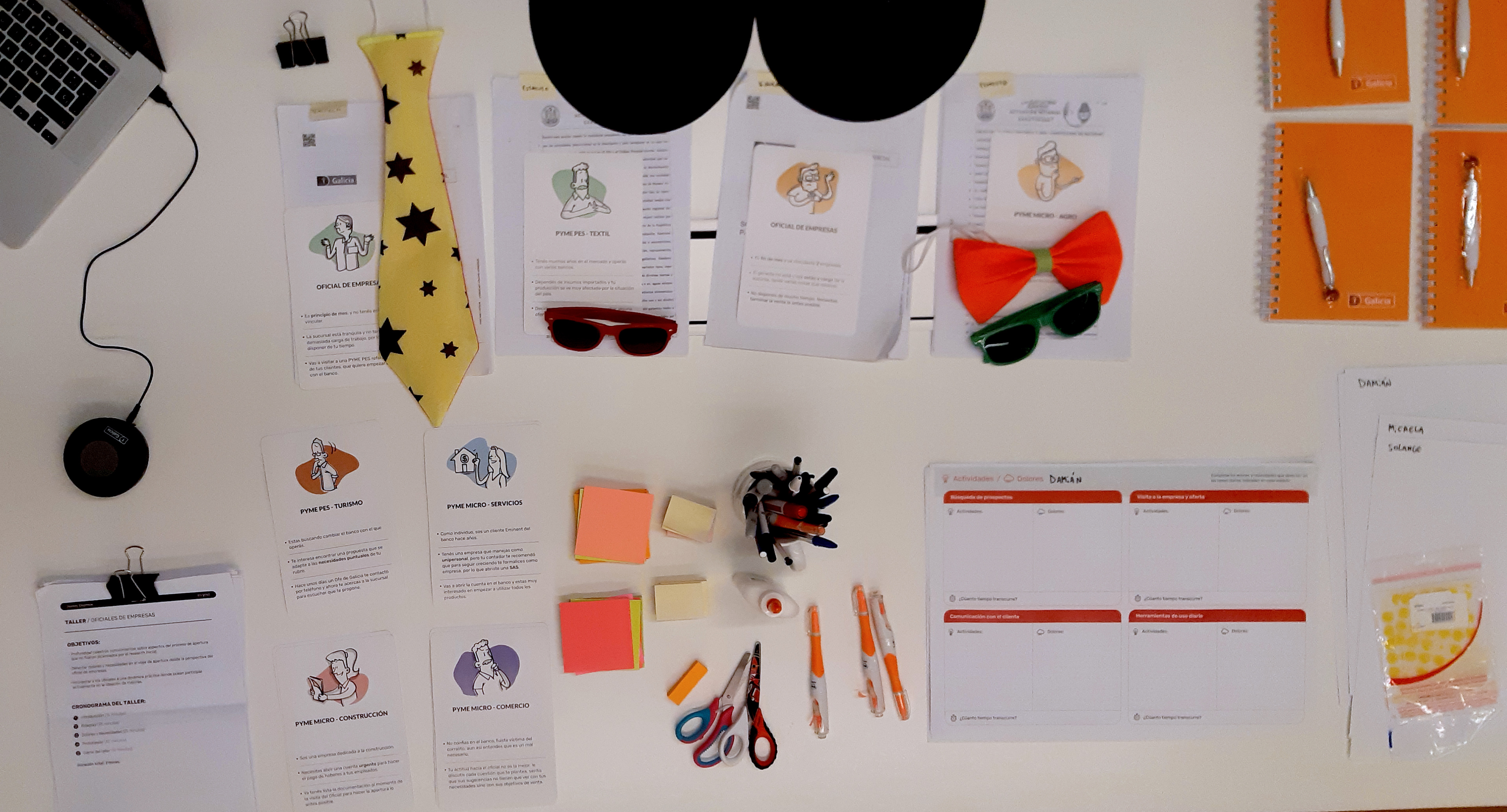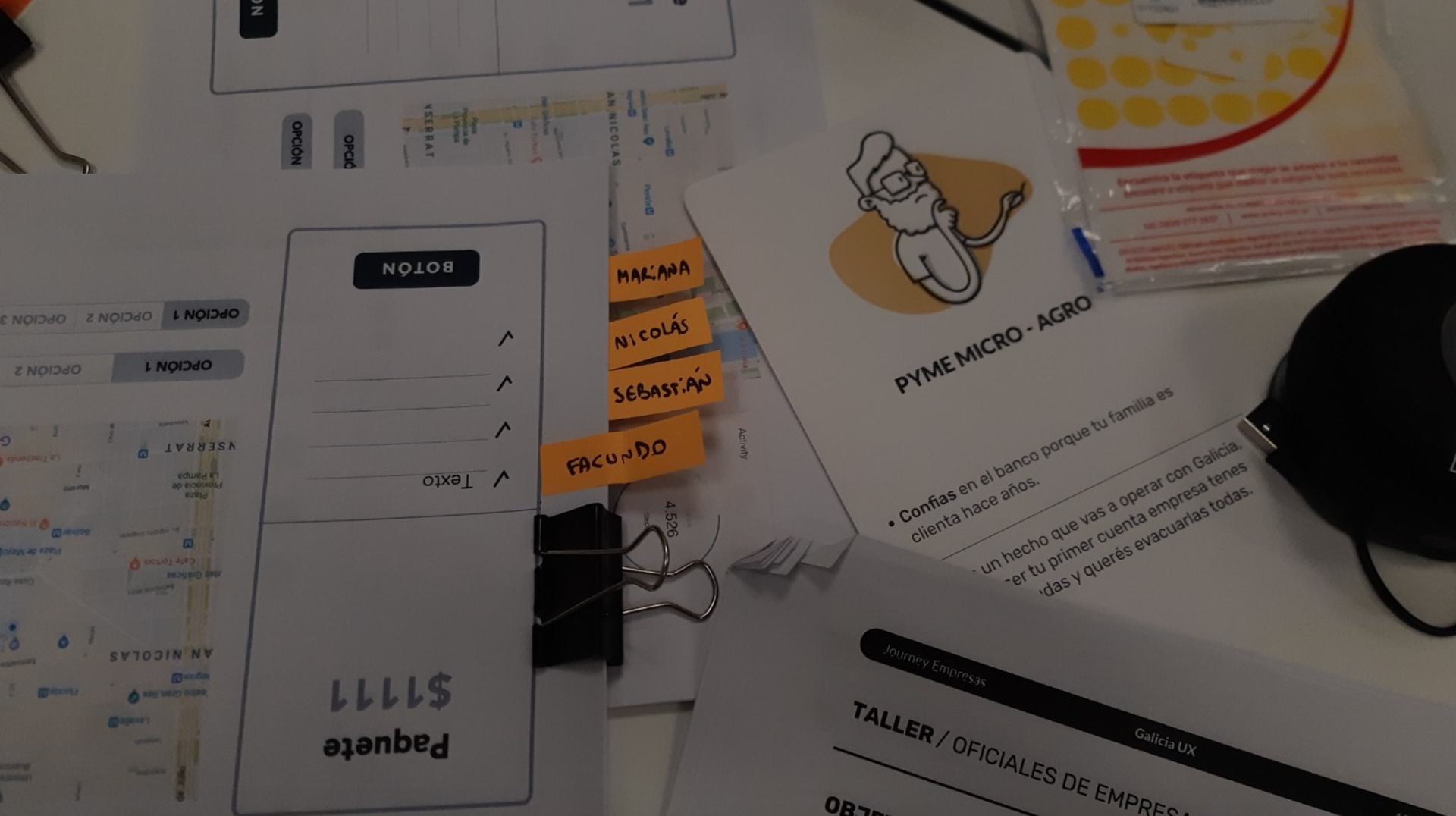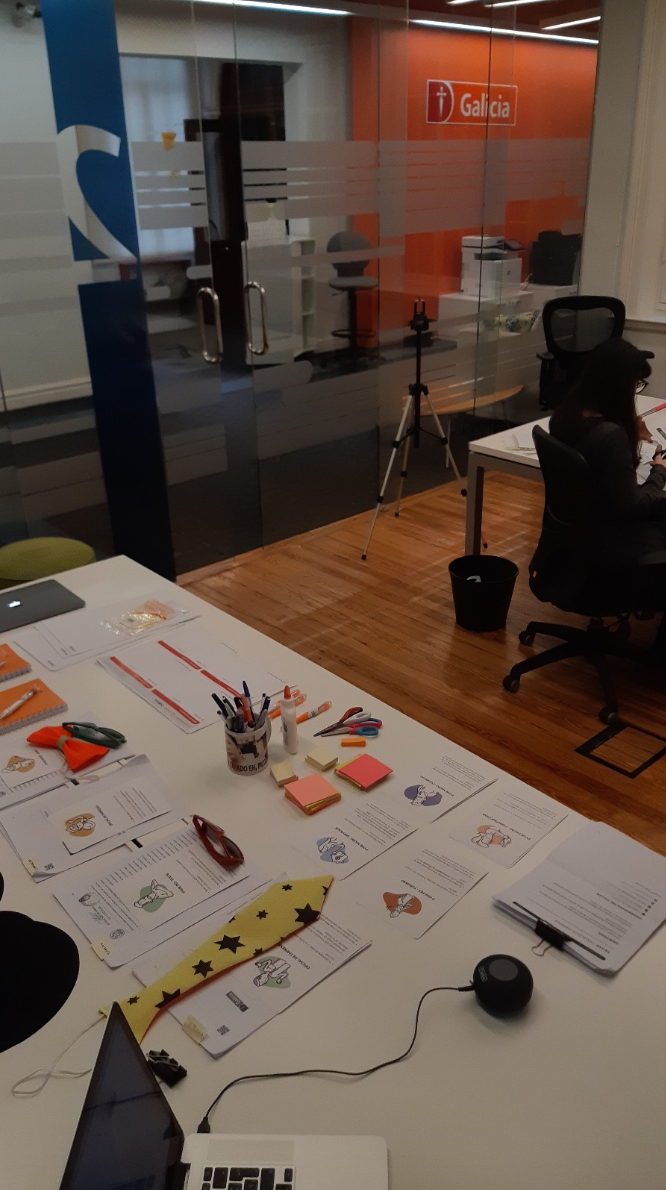 Activities and pain-points
We handed each participant a template with four stages of the account opening process that we were most interested in gaining knowledge about. Each of them was divided in activities and pain-points. We asked them to think of their daily workflow and complete each one or propose new ones if they wanted.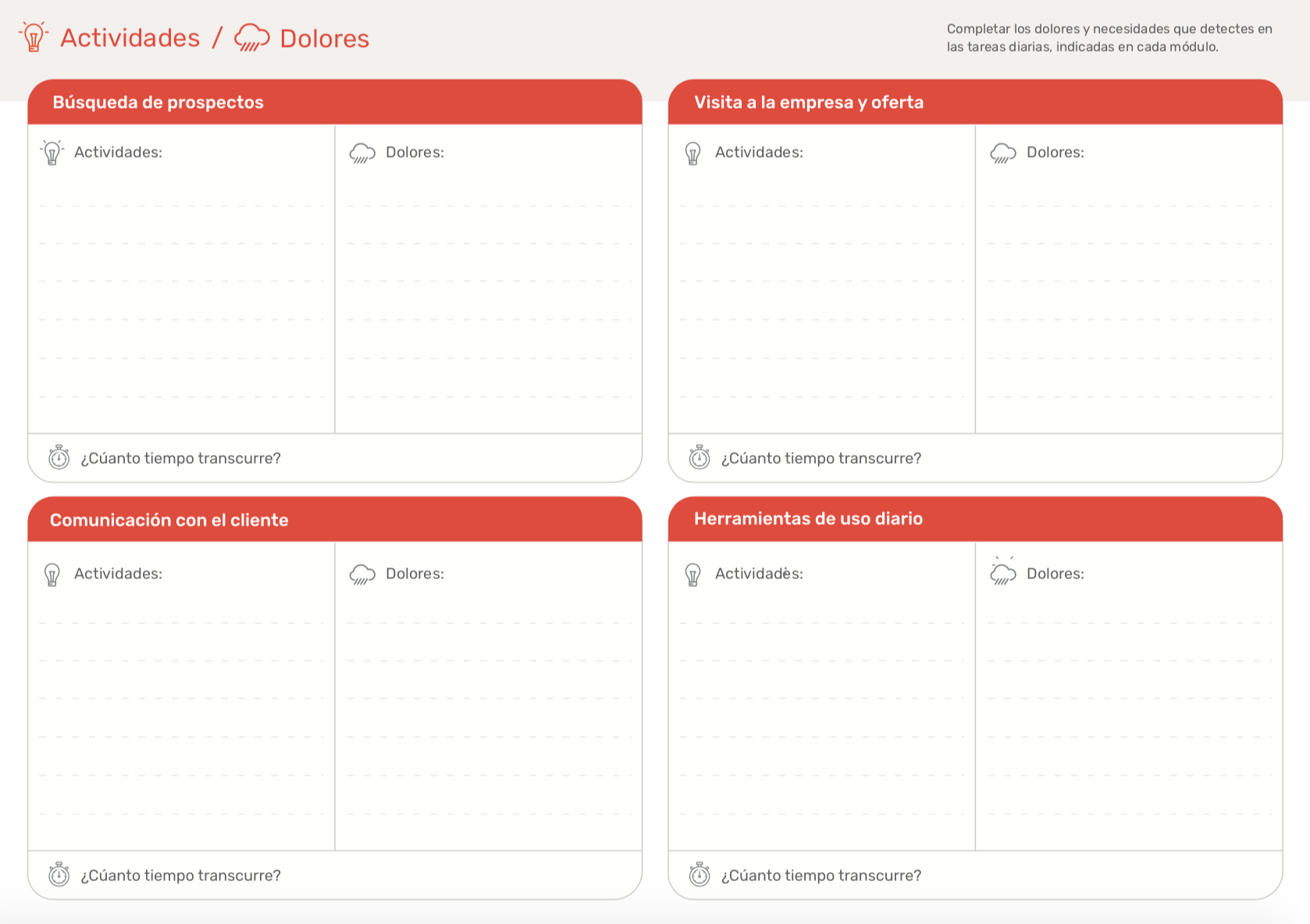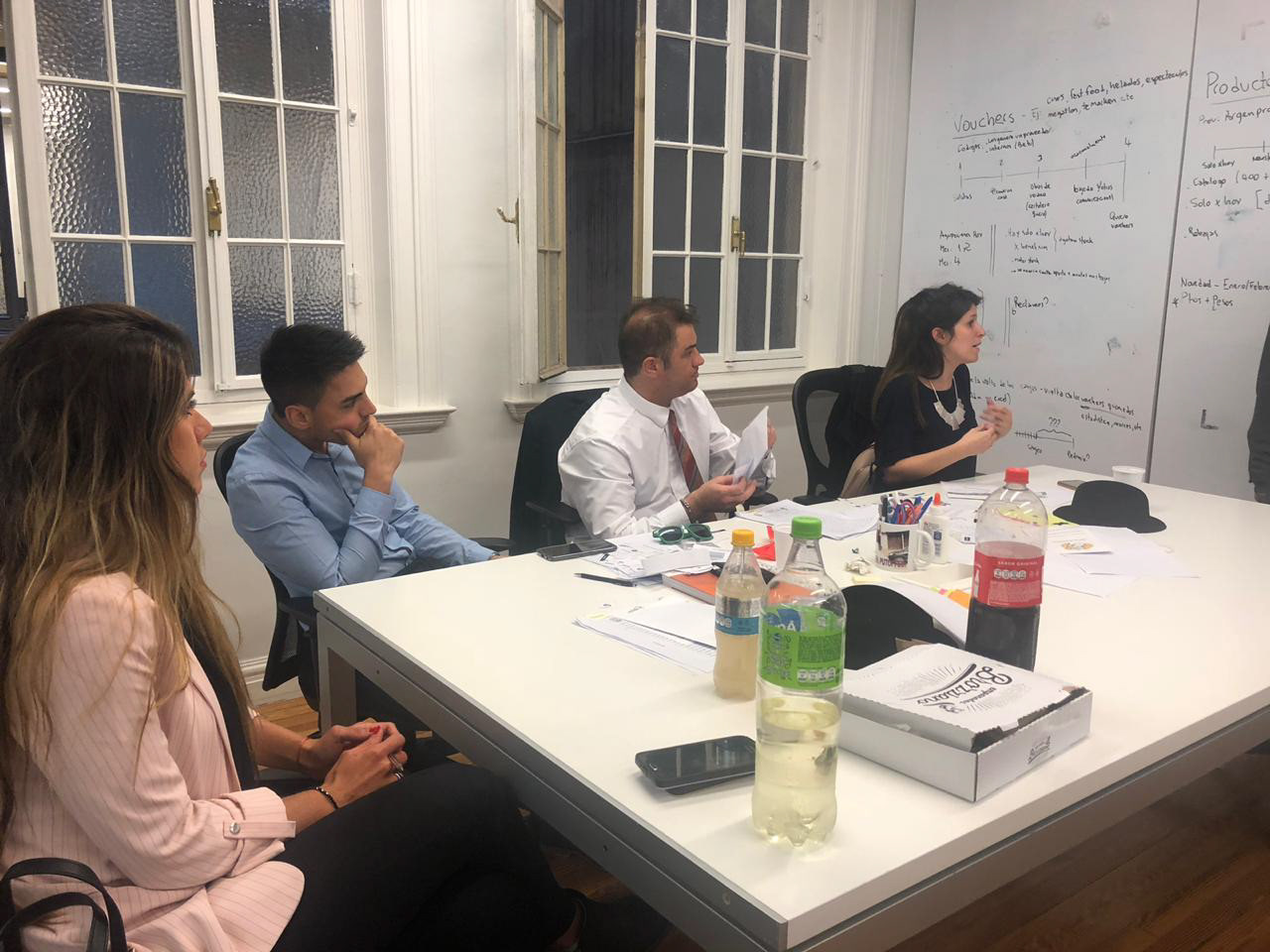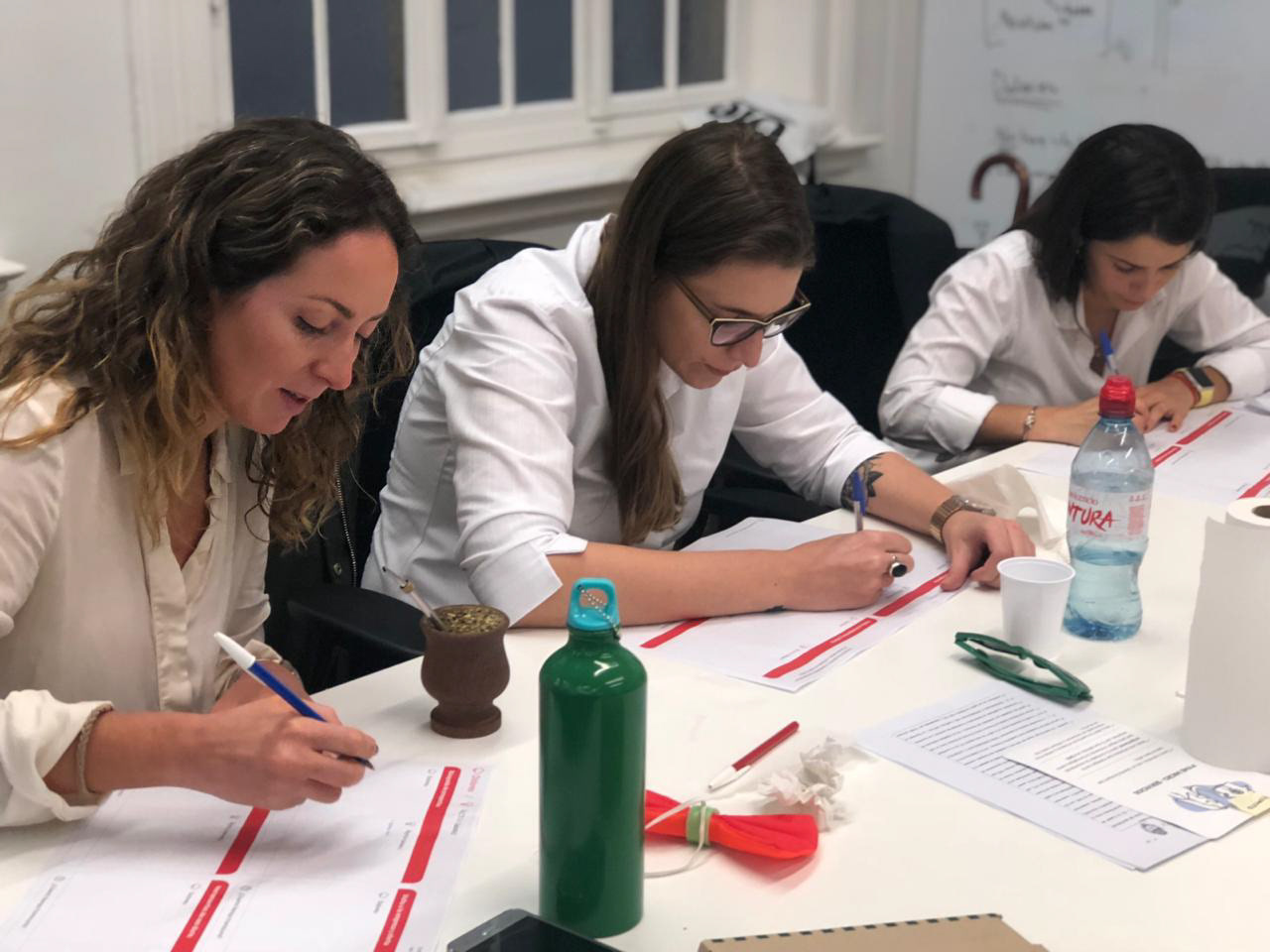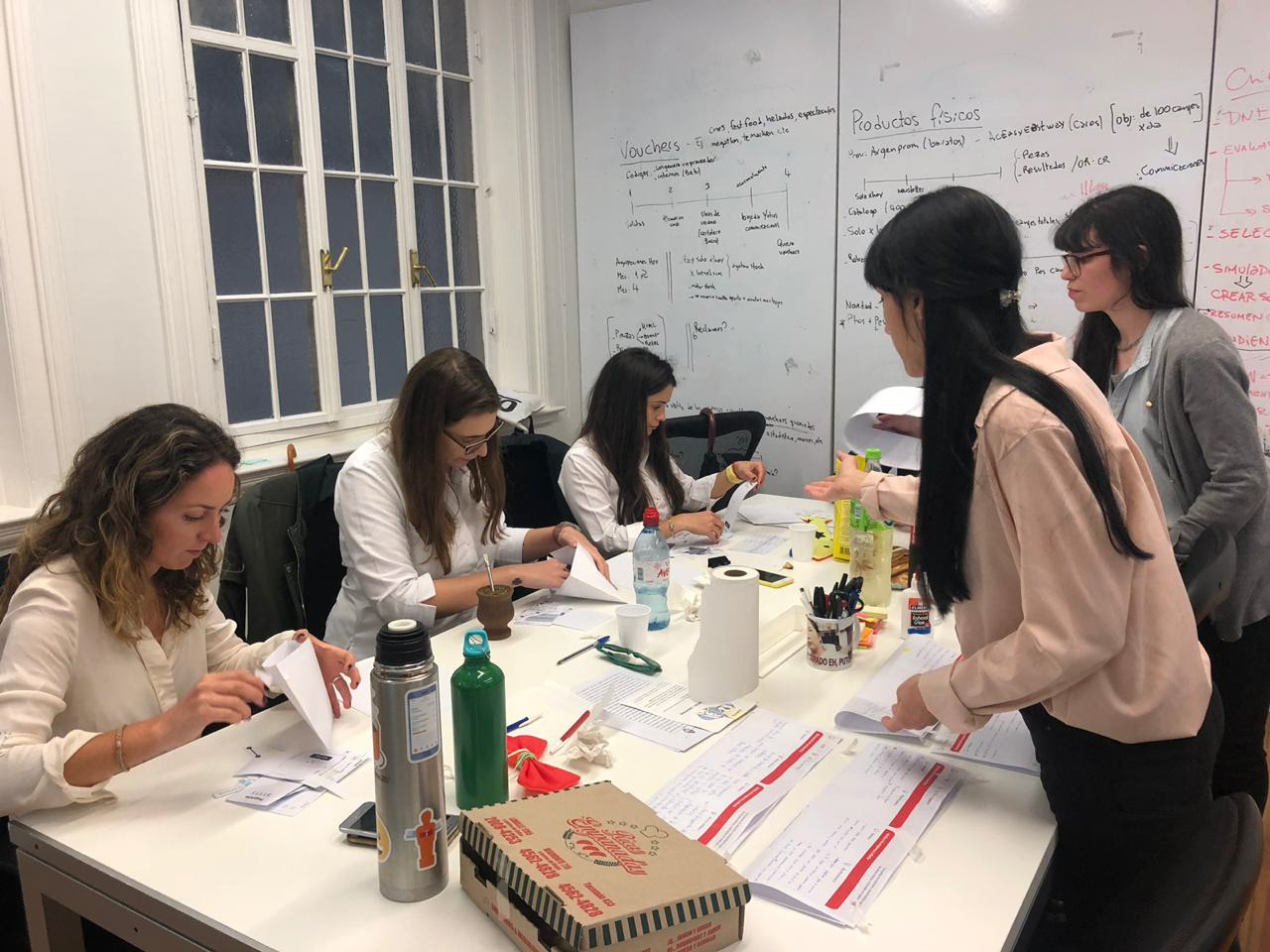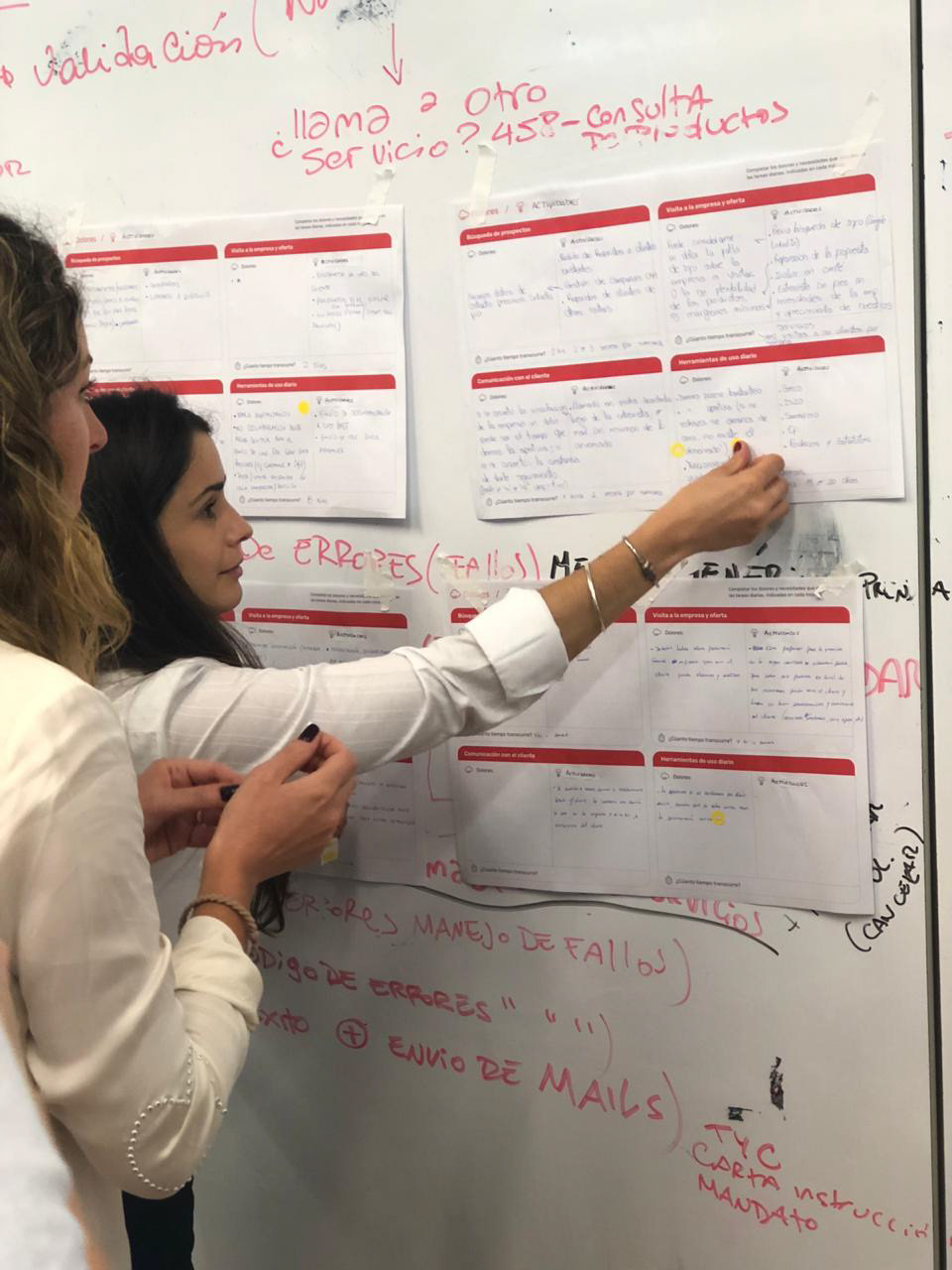 Once they completed the template, we put them in a wall and each of them shared what they wrote down. Afterwards, we gave them stickers and asked them to vote for what they considered the 2 most relevant pain-points.
Ideation
For our final activity, we handed the participants white sheets of paper, pencils and pens and envelopes with different UI components. We asked them to think of any (or more) of the most voted pain-points of the previous activity and individually use those components, draw or simply write down an ideal digital tool that would solve those problems.
After the activity each of them presented their idea to the rest.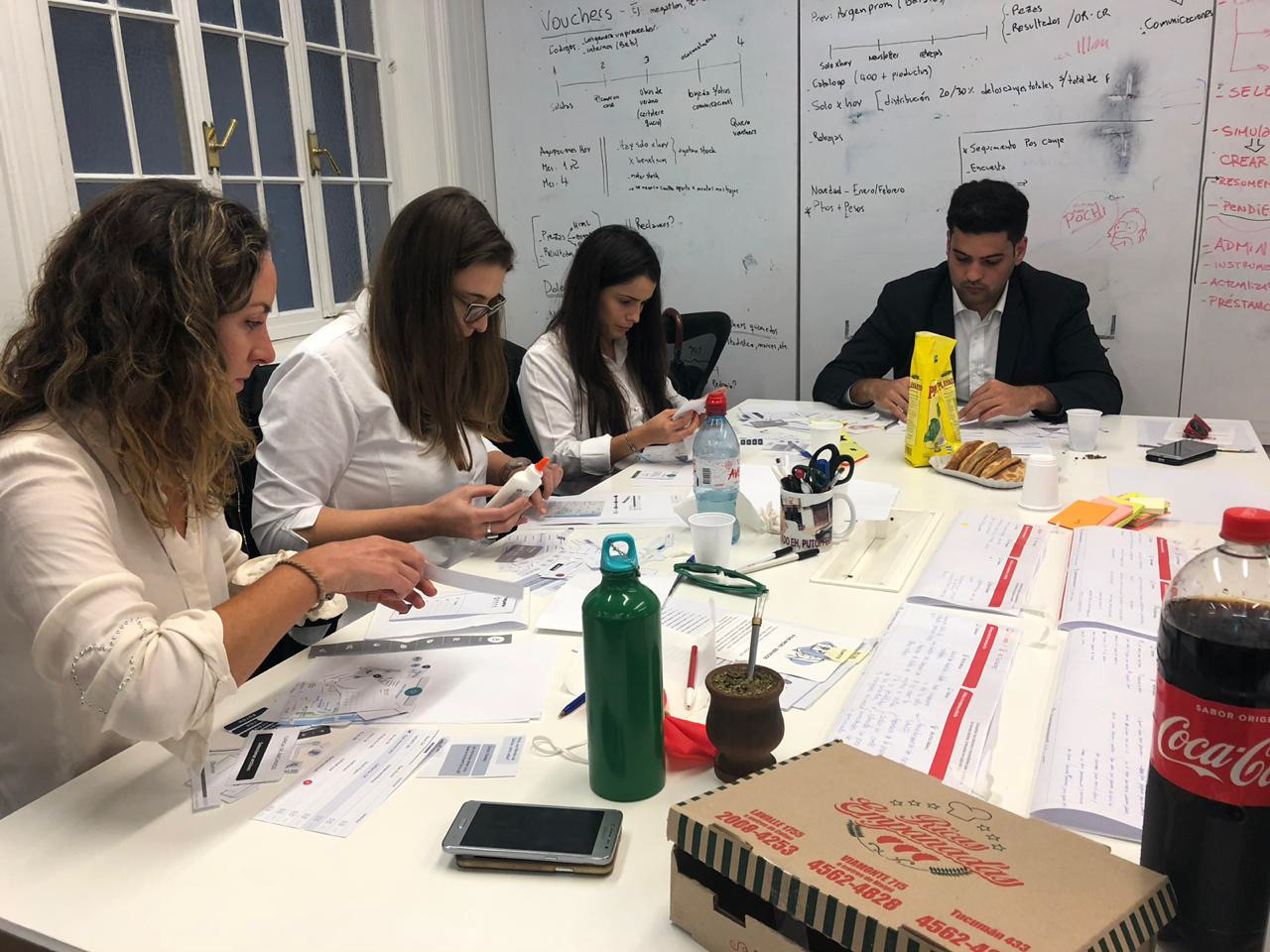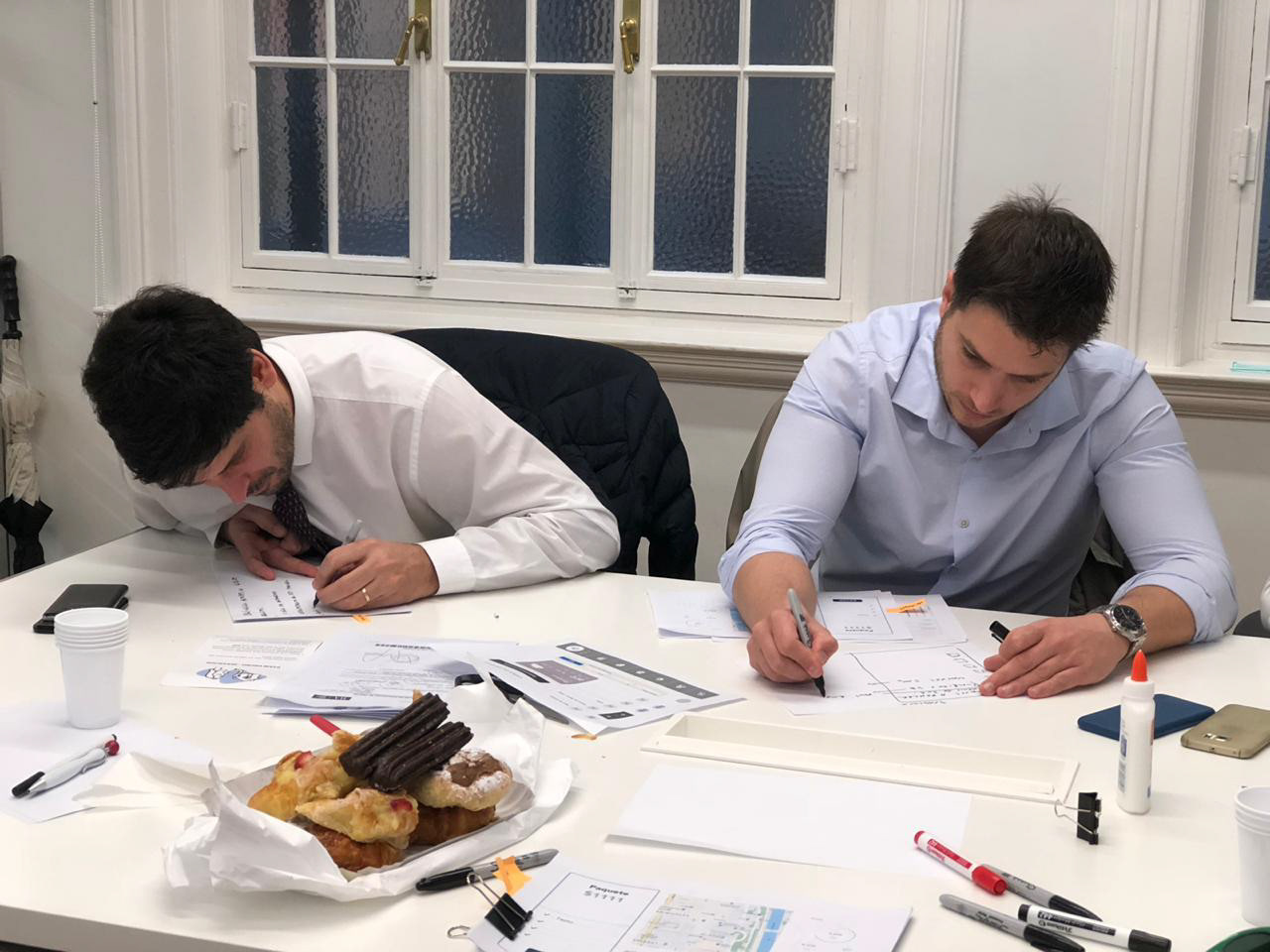 Synthesis
We got together in a debrief session to cluster and categorize the information gathered in the workshops and interviews, combining it with the insight we previously had to visualize our emerging opportunities of improvement.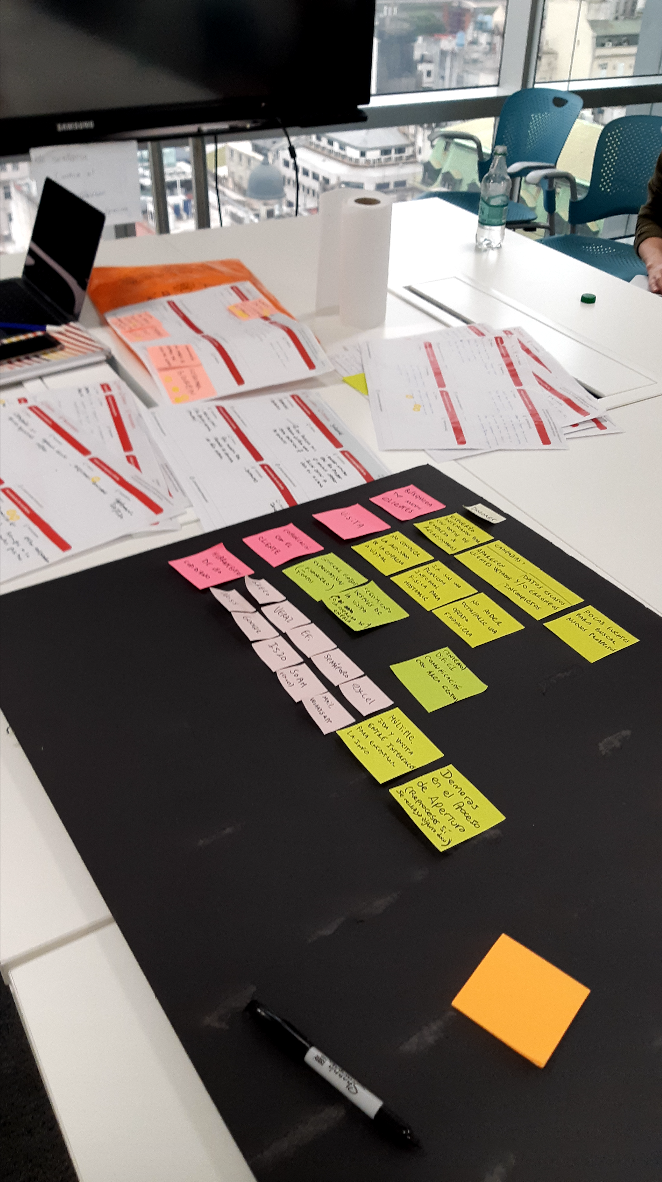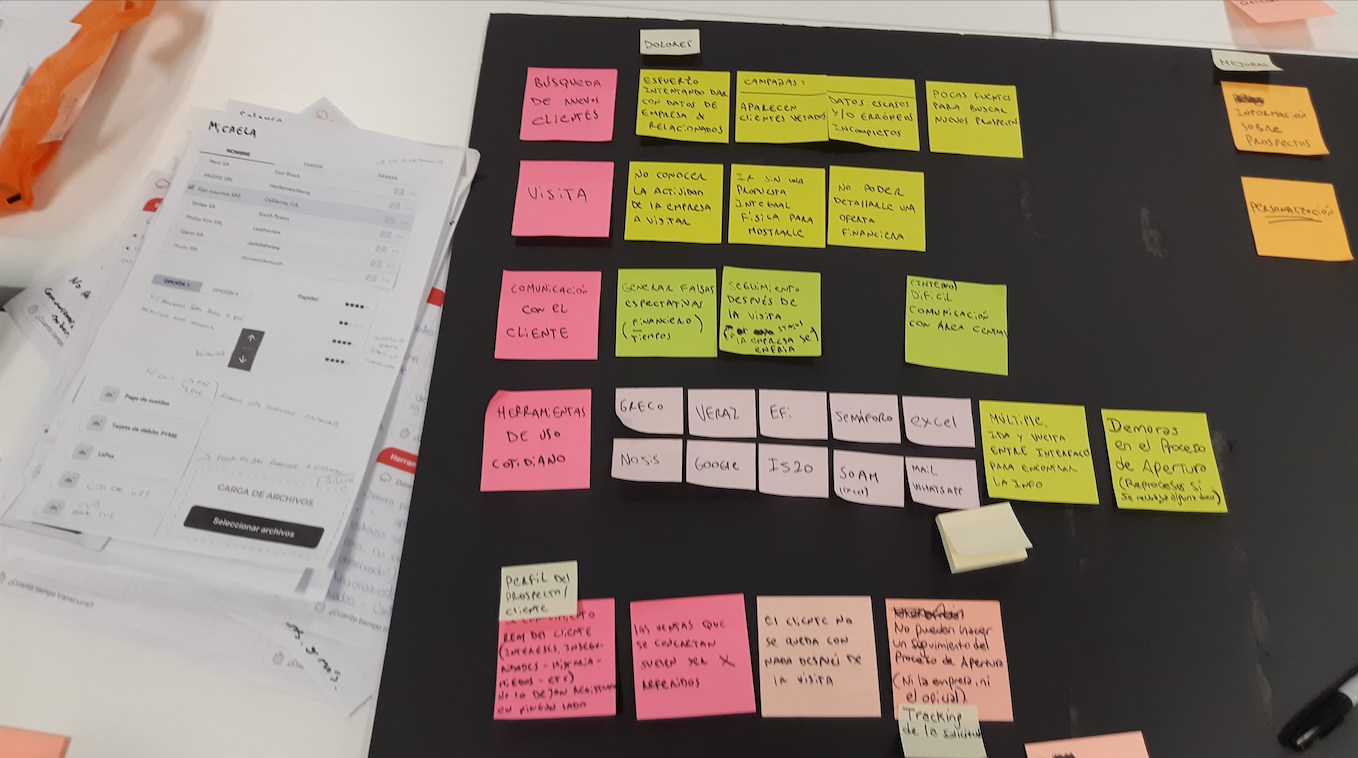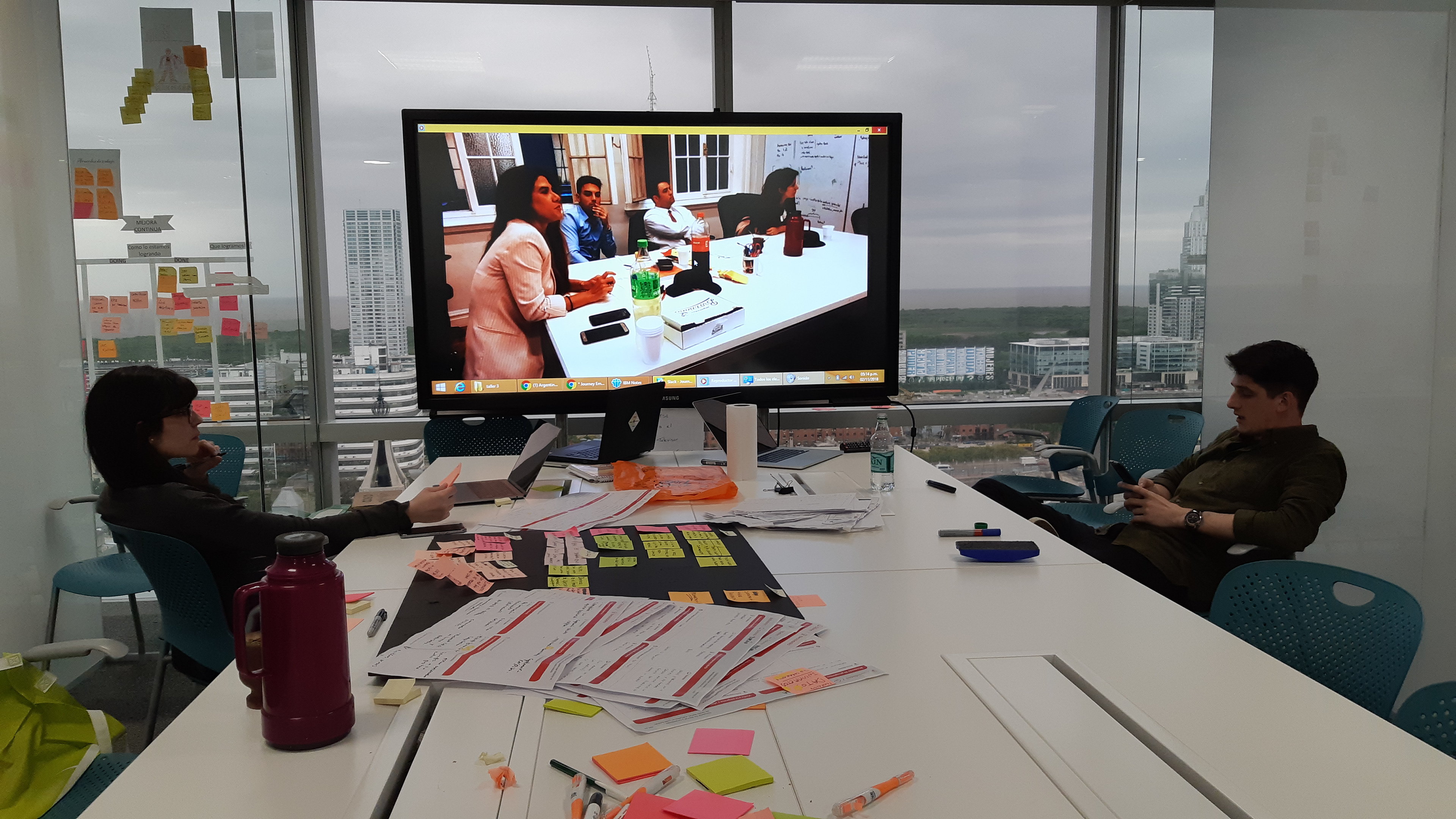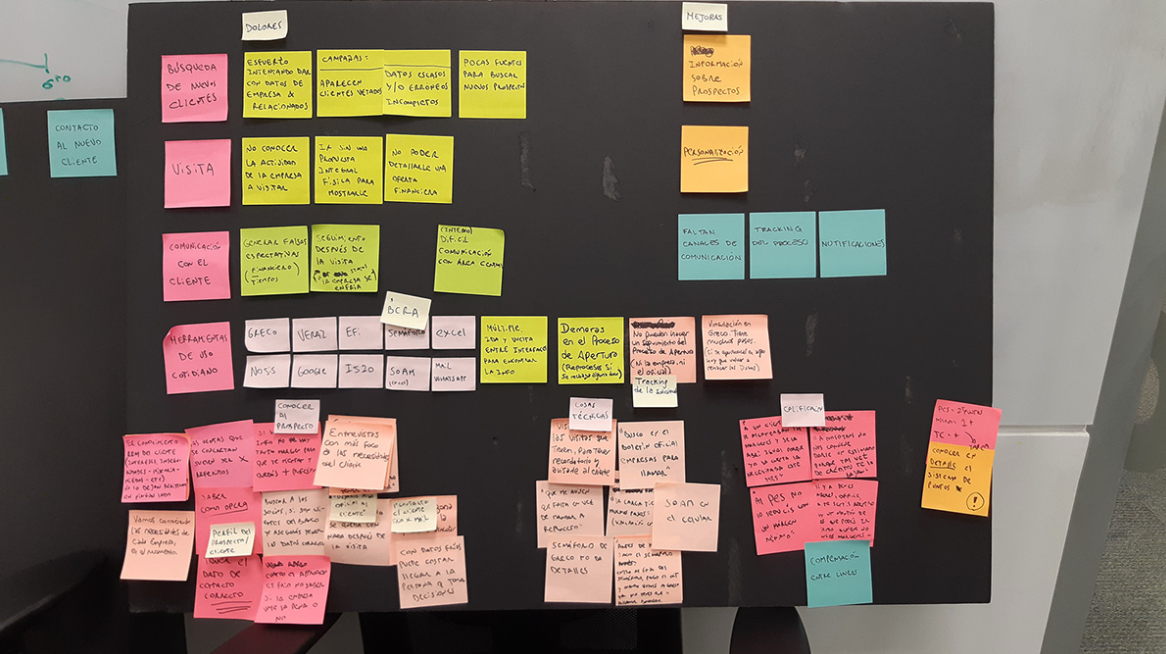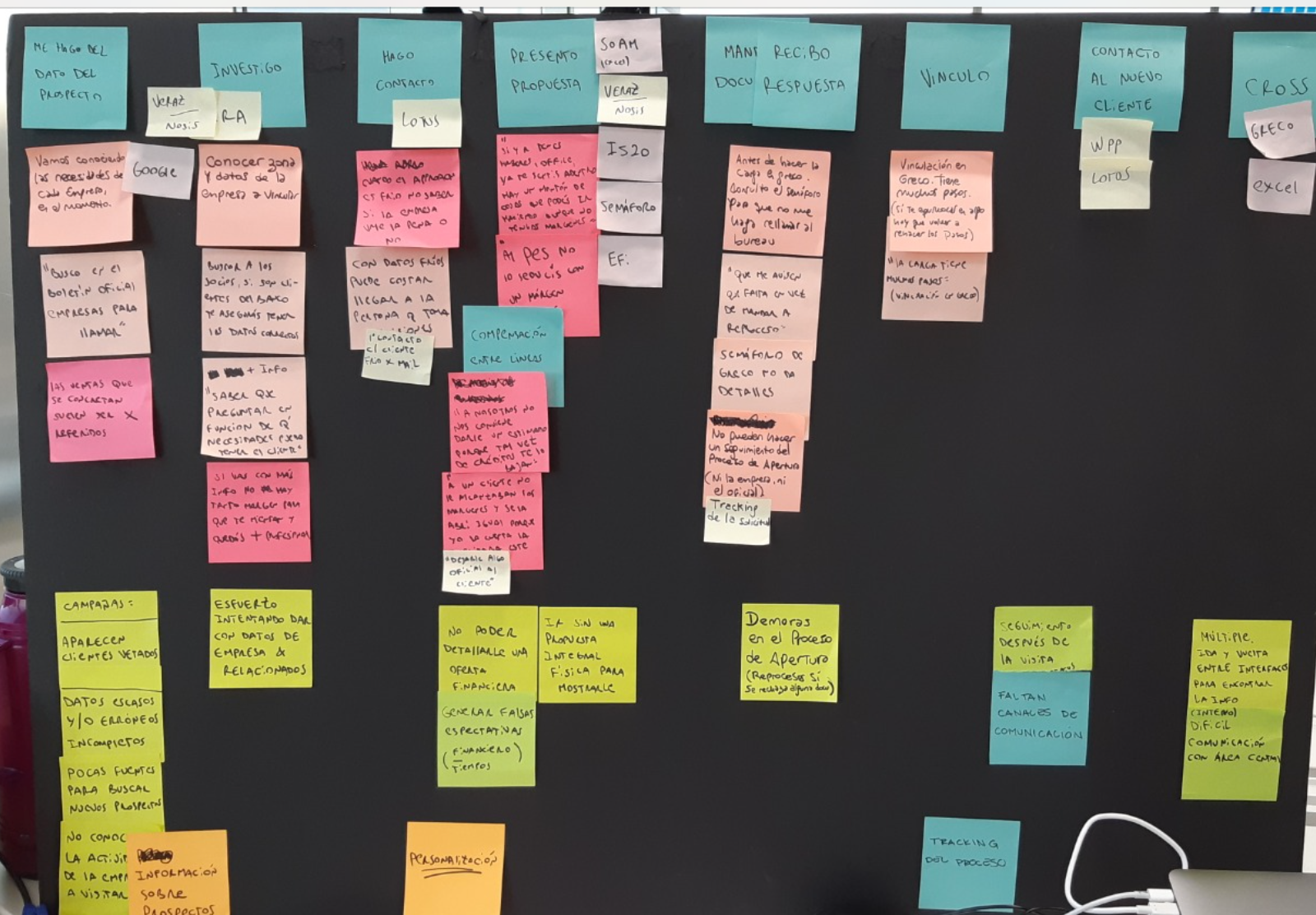 We also created personas and a storyboard with their journey. This way, we where able to fully comprehend and share with the team and stakeholders the account opening process through the lens of the account executives.